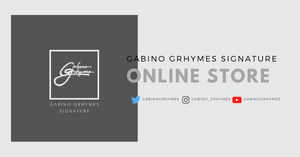 Gabino Grhymes Signature
The Pistol
Mad Hatter
PSA 10 Sweater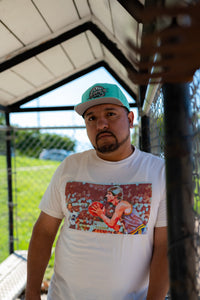 Gabino Grhymes Signature: My Promise to you...and myself 🫡
We all want the same thing here, which is FRESH 💧
Currently I'm in SLC, UT but have had the opportunity through my service in the USAF and my music to travel. During that time I have enjoyed collecting hats, buying new tees that stand out, and rocking hoodies that invoke the, "where'd you get that?"
Admittedly I would go through stores to add some new new to my collection and often would say, "I can make something like that or better." Or go to a show and purchase my favorite MC's merch and be like, why the hell don't I have more?!
So I swiftly decided to put my artistic energy into apparel. I already make music, host a podcast, run a MC battle league, have a growing family, what more work could this take, ha!
Join me on my aim to fill your closet with joints that you can rock at your next cypher, hip-hop event, thanksgiving dinner, wherever. I personally guarantee your attire will stand out!
Thank you for visiting the Gabino Grhymes Signature Collection, I look forward to building a non transactional partnership with you and continue to update new styles.
-Gabino Grhymes, Founder